Welcome to the program information area at Yee's ATA Black Belt Academy. We offer what we believe is the best martial art in the world. Our unique programs encompass several areas, including basic martial arts, self defense, weapons training, and life skills development. We are interested in the complete personal development of each student and understand that people study Songahm Taekwondo for a number of reasons. We work hard to develop our programs and make individual attention a feature of each and every class, allowing all students to progress quickly and confidently toward their personal goals.

Taekwondo is an exciting and powerful martial art known for its dynamic kicking and hand techniques. Although these martial art techniques are centuries old, Songahm Taekwondo itself is always evolving - developing new programs to keep pace with the rapidly changing world and updating our existing programs to ensure our students have access to all Songahm Taekwondo has to offer. Our newest program addition, available exclusively to Leadership students, is Extreme Martial Arts (XMA). We are also developing Tai Chi classes, a program we hope to launch sometime in 2006.

The teaching curriculum at Yee's ATA Black Belt Academy rests firmly on two concepts - "positive mental attitude" and "high goal setting". Our instructors take their responsibility seriously as role models for younger students, teaching them the importance of strong character, leadership and good values. We realize that each student possesses different physical abilities. Size and strength vary with each individual. Once you have acquired a strong foundation in the basics, our program will enhance your physical capabilities and maximize your self-defense skills. You will understand exactly what it takes, mentally and physically, to defend yourself or your loved ones should the need ever arise.

Classes are available for ages 3 through adult. The programs are broken down by age below. Remember, the best way to learn about our program is to experience it. We promise to provide you and your family the most professional, well supervised and the highest quality classes available in any sport or art. Call 522-2497 today and schedule your free trial class.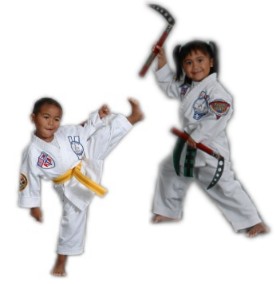 The Tiny Tiger program is designed specifically for the preschool age child. Like the internationally recognized Karate for Kids Program, the curriculum focuses on building strong character and emphasizes the areas of courtesy, respect, and discipline. This special taekwondo program is designed to improve your child's motor skills and improve their ability to focus, listen, pay attention, and follow directions. Our classes are safe, fun, exciting, positive, and age appropriate. The program works in unison with the Karate for Kids program, ensuring a smooth transition to the "big kid class" when the time comes.

The rank and testing system used by the Tigers is slightly different from the Karate for Kids program. Tigers can earn eight collectable animal patches to display on the belts: Tiger for orange belt; Cheetah for yellow; Lion for camo; Eagle for green; Phoenix for purple; Dragon for blue; Cobra for brown; Panther for red. Tiny Tigers also have their own unique "Victory Patch". Stars are earned in the same way as the Karate for Kids program. Each month the kids are introduced to a new lifeskill word (monthly theme). To learn more about the "Victory Patch" system and monthly themes visit the Virtual Dojo.




The Karate for Kids program developed by the American Taekwondo Association is centered on traditional Taekwondo. Based on a "lifetime learning concept", the program blends technical skills with character development through the use of monthly themes such as Self-Control, Perseverance, and Integrity. Karate Kids all wear a "Victory Patch" on their dobok (uniform) and collect "Victory Stars". Stars can be earned by turning in School and Activity Worksheets, participating in tournaments, and doing community service. To learn more about the "Victory Patch" system and monthly themes visit the Virtual Dojo.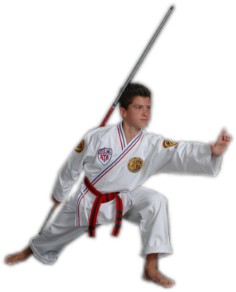 During each 8-week testing cycle, the students learn physical taekwondo material appropriate to their rank. This may include new kicks and hand techniques, poomse (forms), and one-steps/sparring segments. At camo belt students are introduced to free sparring (sparring with an opponent while wearing protective gear). When they reach purple belt, students demonstrate power by breaking rebreakable boards. Members of the "Black Belt Club" also get special training in the areas of weapons and self defesnse. Our safe and structured classes provide a positive environment where children can gain strength, flexibility, discipline and focus. At the end of each testing cycle, students may test for higher rank if given permission by Mr. Yee.

Karate Kids are also encouraged to join the Leadership Program as "Jr. Leaders". These students are easily recognizable - they all have their names embroidered on the back of their red, white, and blue collared uniforms. Did you know that effective leadership skills are the most recognizable traits of high achieving and successful individuals? They're also the skills most parents want their children to learn and develop. As a junior leader, you'll also be able to take the new XMA (Extreme Martial Arts) classes offered at Yee's ATA Black Belt Academy. This new, high energy program is considered non-traditional taekwondo. Students learn flashier, more advanced kicks and techniques and develop high caliber skills in freestyle XMA weapons. If you'd like more information on the Leadership program please speak with Mrs. Yee.

Karate Kids also have the opportunity to join SWAT (Superior Winning Attitude Team). This is considered our "demo team". They put on demonstrations in the community and also compete as a team at regional tournaments. The have a special class once a week where they work on special demo forms and freestyle weapons. SWAT students also have special access to the new XMA (Extreme Martial Arts) program at Yee's ATA Black Belt Academy. To join the team, you must be at least a yellow belt in either Black Belt Club or Leadership and be nominated by Mr. or Mrs. Yee. You must also have at least a "B" average in school (report cards must be turned in each semester). Four times a year Mr. and Mrs. Yee select a "SWAT Student of the Quarter". The student's name will be engraved on a special plaque that hangs in the school and their picture will be posted on the news section of this website.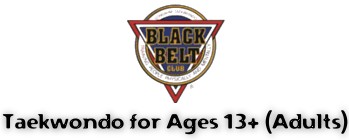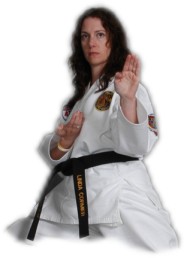 We have a huge number of adults in our program, a number that continues to grow every month - proving the point that taekwondo is for everyone! Our adult students currently range in age from 13 - 55+. They have come to us as karate kids who have "moved up", as moms and dads who got tired of sitting in the audience watching their kids have all the fun, as busy professionals looking for a way to unwind and get in shape, and as grandparents who want to share a special activity with their children and grandchildren. Every adult at Yee's ATA Black Belt Academy has a unique story to tell - why they chose taekwondo, how it has enriched their life, and each could detail the many reasons why they love it and keep coming back. Confidence, stress relief, fitness, self-defense, self-improvement, and friendship are just a few of the many rewards.

Adults learn the same life skills and physical material (forms, one steps/sparring segments) as Karate Kids, but they do not participate in the Victory Patch system. Adults can also be on SWAT and like Karate Kids, are encouraged to consider joining the Leadership Program. To apply to the Instructor Trainee Program students must be at least 14 years old and have the permission of Mr. Yee.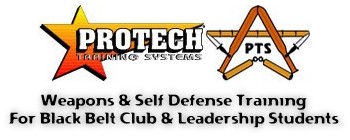 Single & Double Ssahng Jeol Bahng (nunchucks)

Single & Double Bahng Mahng Ee (short stick)

Oh Sung Do (Broadsword)

Jahng Bahng (long staff)

Ssahng Nats (kamas)

Sam Don Bong (three section staff)

Jee Pahng Ee (cane)

Gum Do (sword)

Combat Weapons

PPCT (Pressure Point Control Tactics)

Ground Fighting

Joint Manipulation

SHARP (Sexual Harrassment & Rape Prevention)

Spontaneous Knife Defense